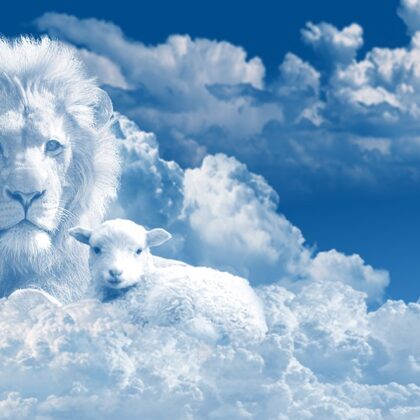 Canadian Messianic Jewish Institute presents:
"The Doctrine of Messiah: Ascending to a Messianic Jewish High Christology"
Yeshiva course November 23rd-25th, 2020, instructed by Rabbi Ben Volman, B.A., M.Div.
Is Yeshua the pre-ordained, divine Son of God or a mystical, Galilean rabbi who died as a notable martyr before the destruction of the Second Temple? Human, divine or both divine and human? "God with us" or merely a "type" of Immanuel? As we explore the great questions raised by the life, death and resurrection of Yeshua, we must consider what Yeshua and Rav Sha'ul would have known of Israel's traditional expectations of Messiah, both from the Scriptures and the unique literature of their times.
In addition, we need to acknowledge the full context, Biblical and theological, for the high Christology that Messianic Judaism has adopted as a standard of orthodoxy. As we examine these questions together, we will seek insight from scholars such as Dr. Arnold Fruchtenbaum, who states that the "messiahship of Jesus must stand or fall on no other criterion than his fulfillment of the messianic prophecies of Scripture" and inspiration from others including Dr. David Stern. His commentary challenges us "to take on the task of expressing the Messiah's human-divine character in Jewish language" that is faithful to the Tanakh and the B'rit Chadashah. Together, let us grow into a deeper understanding and commitment to the doctrinal foundations of our faith in Yeshua as Lord.
About the instructor:
Rabbi Ben Volman, B.A., M.Div.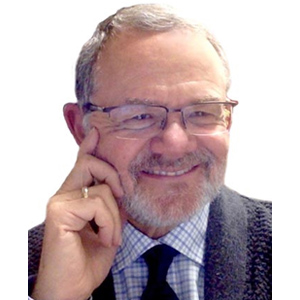 Ben Volman is the founding Messianic Rabbi of Kehillat Eytz Chaim / Tree of Life Congregation in Toronto, a Messianic Jewish congregation affiliated with Chosen People Ministries Canada. He grew up in a conservative Jewish home in Toronto. His parents and two older brothers immigrated to Canada from Israel where his father, a Hungarian Holocaust survivor, had fought in Israel's War of Independence and where his mother had grown up after her family fled Germany in the early 1930s.
While studying philosophy and English at the University of Toronto, Ben began to consider the reality of God and the person of Yeshua, Jesus of Nazareth. His search for truth led him to a campus meeting to hear the well-known Jewish evangelist, Art Katz. Afterwards, while meeting with Art, Ben received Yeshua as his personal Messiah and Lord of his life.
As a founding member of Canada's first Messianic Jewish congregation, Ben felt led to become better equipped for leadership. He entered Knox College (Toronto School of Theology, University of Toronto) and earned his M.Div., including a year of graduate work in Chicago at Spertus College of Judaica, Trinity Evangelical Divinity School and Betzel Shaddai, a Messianic Jewish training institute. Between 1982 and 1991 Ben worked for three missions, including five years as a Messianic congregational planter for Chosen People Ministries in Toronto. Ben renewed his relationship with CPM Canada on a part-time basis in 2004 and became a full-time staff member in 2010. Kehillat Eytz Chaim/Tree of Life [www.KECToronto.ca] has helped to plant two other Messianic congregations across Canada and Ben continues to mentor missionary staff.
Ben's extensive involvement with the Messianic Jewish movement over the past decades has included service as a national board member of the Messianic Jewish Alliance of Canada and on the Administrative Committee of the International Messianic Jewish Alliance. He has also been Executive Director and publisher of The Messianic Times, an international Messianic newspaper. He currently serves as Vice President of the Union of Messianic Jewish Congregations and Canadian Regional Director. Ben lives in Toronto with his wife, Sue, and their adult son, Jon.
Watch this video interview with Rabbi Ben Volman about this course:
Watch it on Youtube – https://www.youtube.com/watch?v=1DfDQSK9vSk
Course Outline:
1. The Current Challenge of the Doctrine of Messiah:
a brief introduction and review of Jewish views of Yeshua in the context of the problematic divisions regarding the messianic hope of Israel. How do we approach this topic from a Messianic Jewish perspective?
2. Messiah Pre-incarnate in the Tanakh and B'rit Chadashah:
Beginning Christology with the Biblical Prophetic Messianic Promises. And how to address the most common question that Gentiles ask about Israel and the Messiah.
3. Yeshua of Nazareth: A Tragic Jewish Martyr or Miraculous Messiah in our Midst?
The Gospels challenge us as history, as theology, as midrash and sometimes mystery. Is Yeshua the Way, the Truth and the Life or one of the Galilee's storied mystical miracle-workers, tragically transplanted to Jerusalem for martyrdom?
4. Yeshua in His Time: Torah and the Controversies with Israel.
How should we see Yeshua's relationship with the religious authorities of his time? How has post-Temple Judaism altered Jewish perceptions of the ancient messianic hope? The Jewish Origins of Substitutionary Atonement or "Why Did He Have to Die?" And why is Yeshua, as the first fruits of the resurrection, so central to the future hope of Israel?
5. Messiah as the Son of God and the Jewish Origins of a High Christology.
The divine redeemer as a common fixture in first century Jewish literature and the Book of Daniel. Would a rabbinically trained scholar like Rav Sha'ul have believed Yeshua is God?
6. Rav Sha'ul:
Great Themes of His Messianic Faith and the Messianic hymns, with a focus on the Christology of Colossians.
7. How did a High Christology Emerge as Church Orthodoxy?
How can we reconcile the divide between the Church's Trinitarian theology and Judaism's insistence on a human messiah and One God? How is Yeshua "present" in our sacramental pastoral care?
8. The Modern Revival of Yeshua as a Jewish Messiah, the B'rit Chadashah as Midrash and Rav Sha'ul in Continuity with Rabbinic Thought.
When They Go Low, We Go High: Current Controversies and the Challenges to Yeshua as Lord.